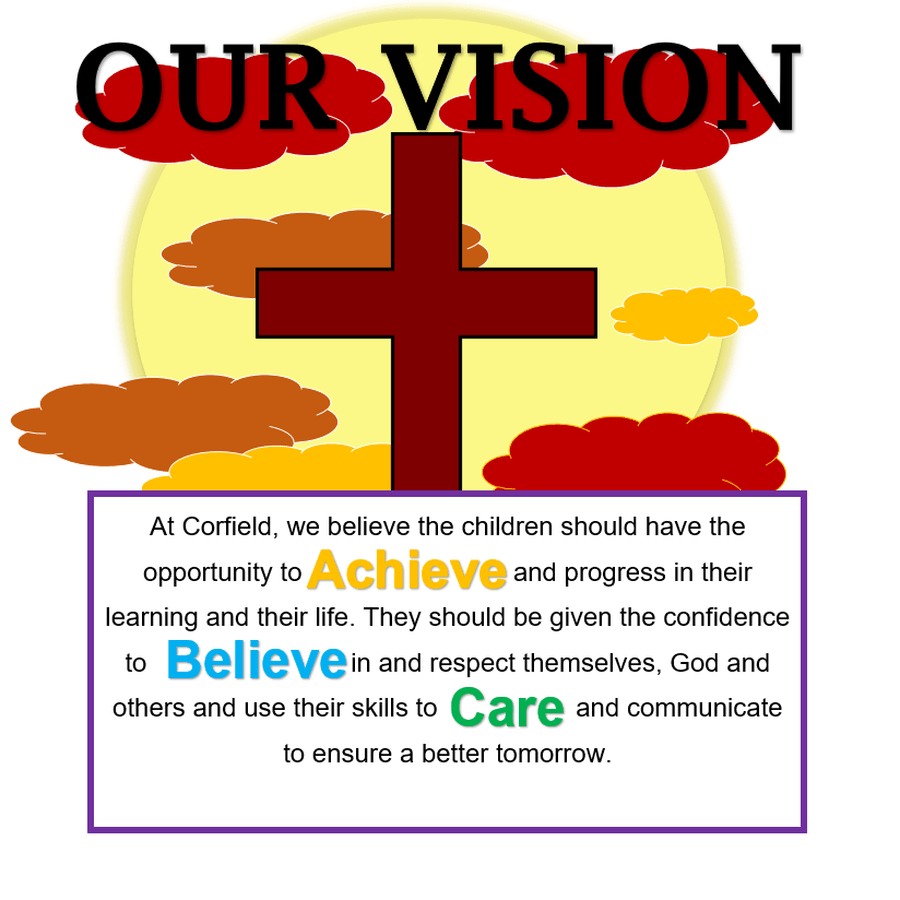 Welcome
Welcome to our school website!
Corfield Church of England Infant School is a small school set in the heart of a wonderful community of parents and extended families. We are a school with a good reputation based on years of hard work. Families and school staff have invested significant energy and time to establish and develop strong, trusting relationships that support teaching and learning and this is evident in all we do each and every day.
We hope that you find everything you need on your website. If you do need any further information, please do get in touch with our school office (click here for our contact details).
------------------------------------------------------------------
"Keep us, good Lord,
under the shadow of your mercy.
Sustain and support the anxious,
be with those who care for the sick,
and lift up all who are brought low;
that we may find comfort
knowing that nothing can separate us from your love
in Christ Jesus our Lord."
Amen.
- Church of England
------------------------------------------------------------------