Dear Parents and Carers
Welcome to our school website. We hope you find everything you need here, but in case you do not, please feel welcome to contact school for more information and the 'personal touch'.
Corfield Church of England Infant School is a small school set in the heart of a wonderful community of parents, extended families and of course a group of people not directly connected with the school as parents, but as interested parties. It is a school with a good reputation based on years of hard work. Families and school staff have invested significant energy and time to establish and develop strong, trusting relationships that support teaching and learning and this is evident in all we do each and every day.
At Corfield we provide a stimulating, fun, caring and secure environment in which the lives of children are enriched to enable them to achieve their physical, emotional, academic and social potential. Ultimately. we aim to foster a joy for learning and for life, and enable the children to make a positive contribution to society.
For those parents that are already a part of our school community, we thank you for your children, your commitment to our work and support in all we do. For those parents thinking of joining us, please feel free to visit and talk with us about our work. We look forward to meeting you all.
Yours sincerely,
Kathryn McKinley
Safeguarding
If you have any concerns please call Derbyshire on 01629 533190 or click on the following link.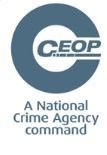 popup-box
Corfield Church of England Infant School is committed to safeguarding and promoting the welfare of children and young people.
For more information please see the safeguarding section of our website.
Read the policy here