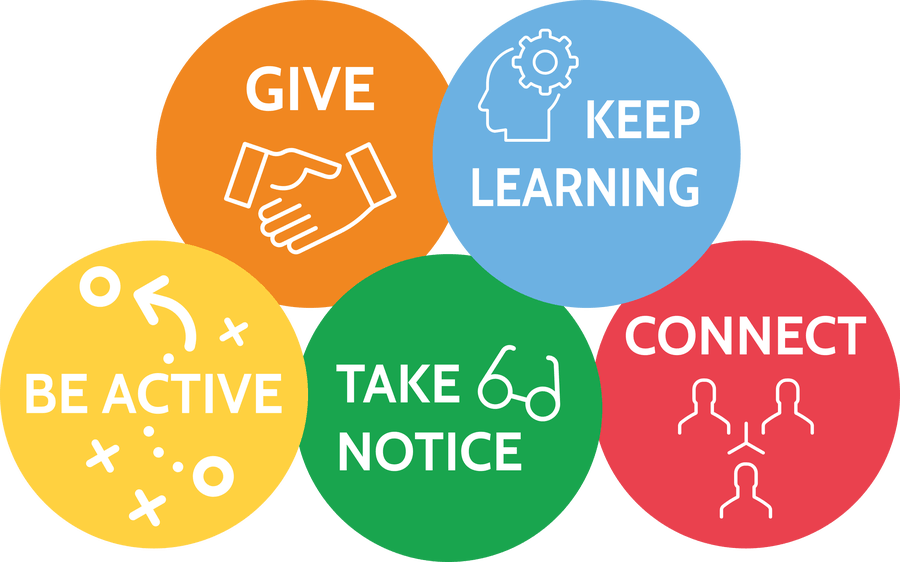 Mental Health and Wellbeing
This last 12 months has been incredibly bizarre. We have lived in a way that is totally against our instincts. Humans aren't 'built' to be isolated at all. We thrive on human contact, having a variety of stimulating activities, having routines, having a purpose and being sociable. We haven't been able to do these things as we would normally since March of 2020. There's very little chance that any of us haven't been changed by it in some way. We have suffered loss, fear, restriction and isolation on top of having to keep "just rolling with" a multitude of changes. All of this is incredibly hard to get through and process for us as adults, let alone the children.
Having said all of the negative things above though, I think we all need to remember the positives this situation highlighted. Our sense of community grew and grew, we got more creative in trying to maintain contact with people and entertain ourselves, we got out more on our 'Boris Break Outs' and started to discover more of the world around us, the first lockdown did wonders for the environment, parents up and down the country unleashed hidden teaching talents and we persevered. That all shows us, we are resilient and it's that resilience that has carried us through.
I have always maintained that a child's happiness and their mental health is paramount. Happy children learn more, it's a scientific fact (yes, I can find you a study to back myself up!). It is imperative that we continue to look after the mental health of all children even though the end to this situation is in sight. We still have a long way to go and we still have many changes ahead. Adjusting to going 'back to normal' will take time. So, below are just a few ideas of ways you can help children at home. Some are based around emotional literacy, some are anxiety based and others are ways to promote mindfulness and relaxation. There are even some quotes to make us all stop and think.
I hope some of them are useful to you. Feel free to get in touch should you want to discuss any of them more or ask for further support.
UPDATE: We have been using the videos below in class this week and the children have been responding so well to them. We have had requests to have them on multiple times and Year 2 wanted the links to be sent home. So, here you go!