We made Ginger Bread Men in class.
We explore our small worlds in the tough spot. This was our dinosaur world.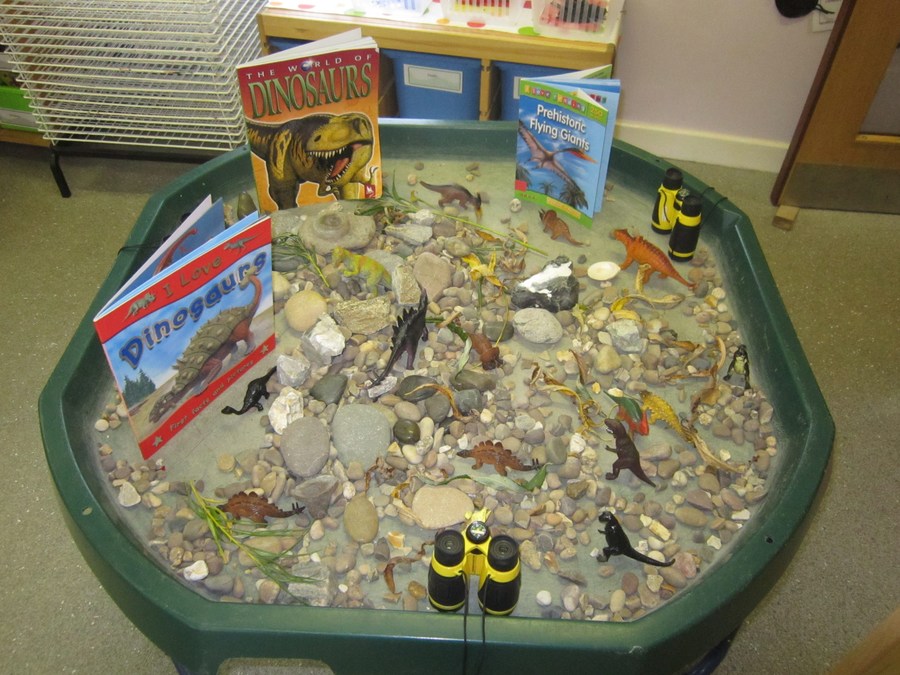 We develop our fine motor skills by using tweezers and buttons in the tough spot.
We made gingerbread men on the playdough mats.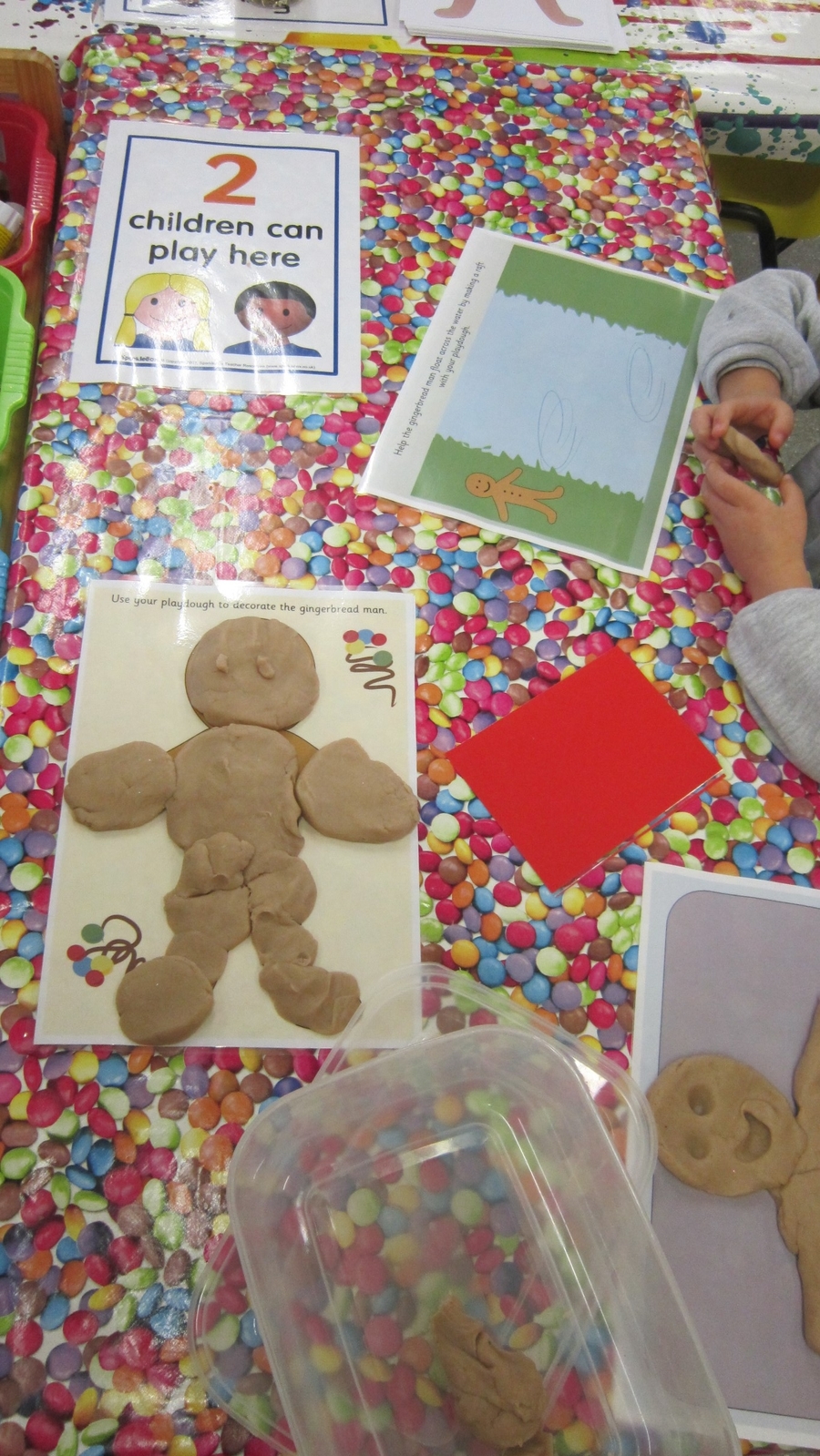 We use lots of exciting materials in class every day.