Let's explore Heanor!
Do you know what is in Heanor? Russell the wilderness explorer likes finding out about new places so we went on a walk in Heanor to see what is in our town. We took our cameras to photograph any buildings we saw. See if you can name these places and can work out where they are in Heanor. All the pictures are taken by the children.
We had a lovely morning out in November to Derby to see a Sikh place of worship - a Gurdwara.
Before we went in we looked at the building and noticed it wasn't like St Lawrence Church. The building had domes and a lot of symbols on it. Here are a few photographs showing you what we saw.
Once we got inside we had to take our shoes off and place them in the 'Shoe room' and make sure our heads were covered. We went into a big prayer room and discovered there were no chairs or pews, so we sat on the floor and listened to our guide tell us about the Gurdwara. The room had an altar which had the Sikh Holy book - The Guru Granth Sahib hidden under a beautiful blue cloth. There was a lady reading the book and it sounded like a song. She was reading Punjabi and it sounded different.
Above the Guru Granth Sahib was a red cloth on the ceiling. It was very beautiful and made sitting under it really special.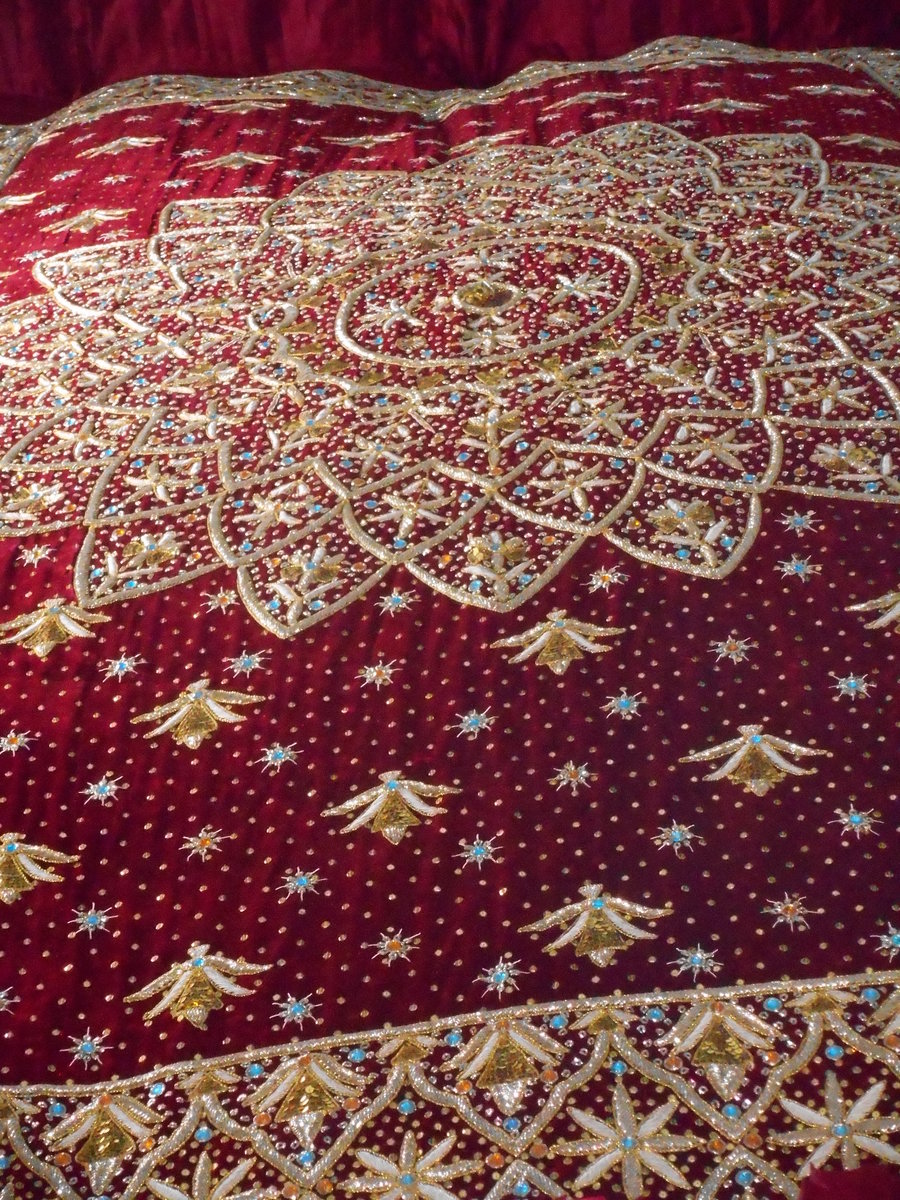 After we left the prayer room we went into the kitchen area, where there were lots of people making food, serving food and eating food. A Gurdwara has a kitchen/dining area where food is cooked by volunteers for anyone in the community. You don't have to be a sikh to have a free meal here, anyone can come and eat an indian meal. Sikhs believe they should help anyone who needs help regardless of creed, colour and beliefs. We had some chapatis to eat and then it was time to come back to school. We enjoyed our morning out and wished we could stay longer!