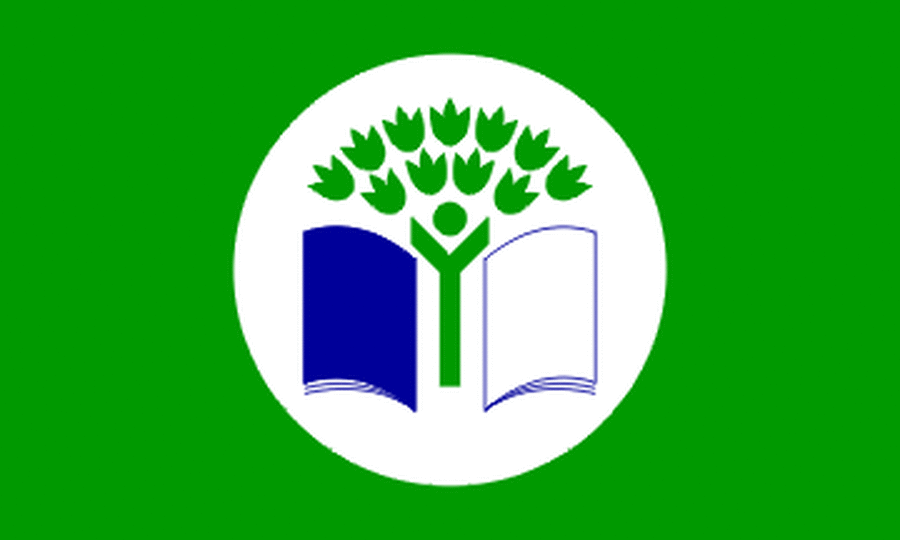 Corfield C of E Infant School
Year One Visit to Heanor Park
on the
Week of Monday 5th October 2015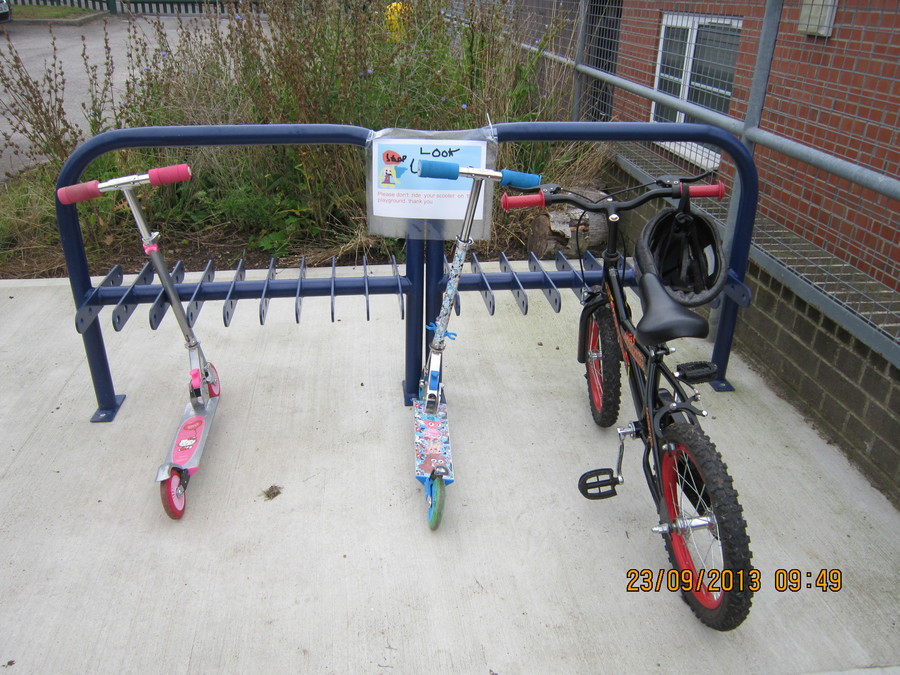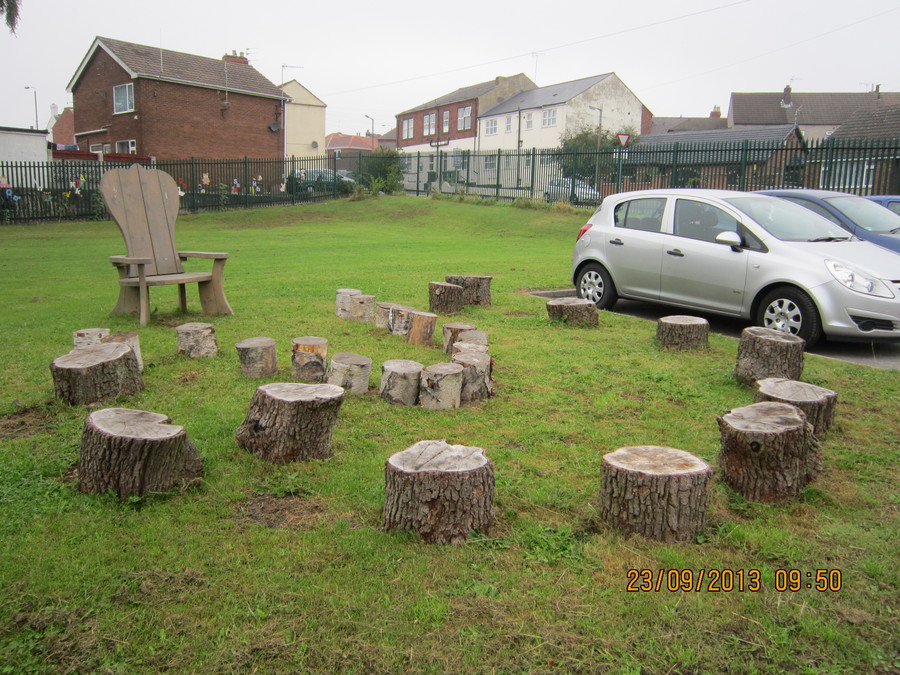 Eco Schools
Stage two
During March 2010 we had a delivery of soil, this meant we could finally fill the planters. The delivery driver managed to reverse his lorry over the school field and tip the majority of the soil into each planter.
We would like to say a big thank you to the PFA for their kind dontation which allowed us to purchase the long awaited soil.
Mr Wilson, Mrs Wilcoxson and a neighbour of the school (who we are extremely grateful to) managed to move the remainder of the soil by hand.
Over the next two months, manure was dug into the planters and left to do its work. The children and staff found this a very smelly job!
At the end of April the planters were eventually ready for our green fingers to go to work.
During one of our ECO committee meetings the children and adults discussed how we could encourage mini-beasts into our school environment and hide the green school fence.
Firstly we decided to create a meadow area, using plants known to attract bees,butterflies and other insects.
We chose to site the meadow at the back of the field, close to the fence. The turf was taken off and the site was prepared for planting. Over 100,000 seeds were sown, we are anxiously waiting their arrival!
Thank you to Mrs Wilcoxson for donating three fruit trees, these look fantiasic now they have been planted in the meadow area.
The creation of the meadow has been a thoroughly enjoyable whole school project, We cannot wait for the mini beasts to move in.
Secondly Mrs Wilson approached the woodland trust, they kindly donated fifty hedgerow type shrubs. The planting took place in the form of a numeracy activity,which the children enjoyed enormously. The shrubs have been planted close to the fence adjacent to Thorpes Road.
These shrubs will take approximately five years to reach maturity. They will eventually give the school grounds an element of privacy whilst hiding the fence.
Our school gardening year began once we had managd to gain funding for our planters and got them built. We then managed to secure a grant from B and Q which we used to purchase our greenhouse. We would like to say a huge 'Thank You' to B and Q for their kind generosity. Once Mr Wilson and Charlie had built the greenhouse, we were ready to go. We sowed lots of seeds and left them in the greenhouse, then the fun began!
We have had a very busy year with our school grounds. Throughout the summer terms we had whole school gardening sessions every Friday afternoon. This gave us all the chance to tend to our planters, weed and litter pick around the grounds, plant new seedlings and harvest any crops that were ready. The new meadow was soon up and running and had lots of visitors in the shape of butterflies, bumble bees and ladybirds!
The vegetables that we had grown were sold to parents and used in cooking activities in school. We grew lots of different vegetables including marrows, potatoes, peas, beans, courgettes, beetroot, sweetcorn, onions and carrots. We also grew sweet peas and strawberries. As it was our first year of growing we were very proud of what we achieved and will be aiming to be even better during this coming year.
BIO DIVERSITY
Bio Diversity is one of the nine enviromental topics of the ECO Schools programme.
WHAT IS BIO DIVERSITY?
Biodiversity is all around us - from wildflowers and insects to mammals and birds. It includes woodlands, meadows, wetlands and other natural habitats, as well as man-made places such as plantations, fields, canals and gardens – even 'wasteland' can be valuable for wildlife.
BUG HOUSE PROJECT
During the spring term we held a Corfield green team meeting. During the meeting we thought about the possibility of having a 'Bug Hotel' in our school grounds. The Hotel will provide a nesting and hibernation site for insect visitors to our school.
We collected pallets, bricks sticks, plastic pipes and bottles. Four weeks later our hotel was built using only recycled materials. A big thank you to everyone who provided essential building materials for this project!
The whole school have had a great time in getting the 'Bug Hotel' ready for our first visitors.
Look at the photographs below.